Our purpose
Contribute to people feeling that they can act at their full potential and feel a meaningfulness at work and in their life
Our mission
Help leaders develop progressive and purpose-driven organizations focusing on sustainable profitability and with people at the center.
Our vision
Most companies work with a clear purpose to create a better world and focus on all stakeholders wanting to contribute together with joy, commitment and a focus on sustainability.
Our approach
Leading Business does not fit in a box. We are not here to do "comfortable" things and confirm what you already know. We challenge and stimulate thinking, feeling, and actions for profitable, sustainable development.
We want to challenge you as a leader
Everything we do is based on proven research methods with the aim of creating sustainable development for both people and organizations. We do this through a network of other consultants, specialized in leadership, organization, and innovation, all with more than 10 years of experience and a deep understanding of human behavior.
Only the most conscious and courageous people and organizations undergo our transformation journeys. Because if you as a leader – either by yourself or others – do not dare to be challenged, this will in all probability only be confusing and frustrating. That is why we are very selective and choose our assignments carefully.
Teal for Teal
We are the founder of the Swedish part of the international network Teal for Teal International. Teal is a term used in Frederic Laloux's book "Reinventing Organizations" and refers to a new phase in the development of human consciousness and the corresponding organizational model. Our purpose is to inspire and drive development around new ways of leading and organizing activities that more meet the demands and needs of today's people for work and development.
You can join our Linkedin group here: https://www.linkedin.com/groups/8449527/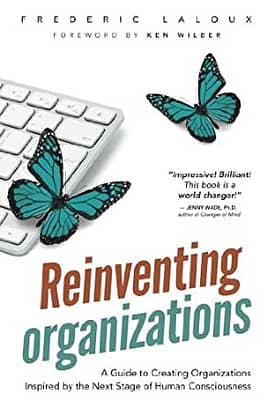 This is important to us
Together
For us, together means an ongoing collaboration. What we do together with our clients is always a team effort.
Responsiveness and perceptiveness
Responsiveness means for us,  openness and curiosity, that we have a will to understand the customer's needs and to identify challenges that might be hidden for the client.
Challenging
Challenging reflects our passion and drive to make a difference for our customers. It may not always be positive to hear the truth, but we don´t think you're hiring us to confirm what you already know.
Helene Ählberg, Founder of Leading Business AB